Get Latest Jobs Via Email
Part 8 : Autocad 2010/2012 interface (Lesson:65 Autocad LT 2012 Interface)
Part 8 : Autocad 2010/2012 interface
Lesson:65 AUTOCAD 2012 INTERFACE
Now let's look at a more recent version of AutoCAD LT, the 2012. Once
installed the software at start up the following screen appears with the window of "Autodesk Exchange" through which the program tries to connect to the internet to introduce some online content related to new program features, etc.
We can close this window through the "Close" button at the bottom right, as well as choose whether to make it appear every time you start the program or not, trough the "flag" at the bottom left of the window (Show this window at start up).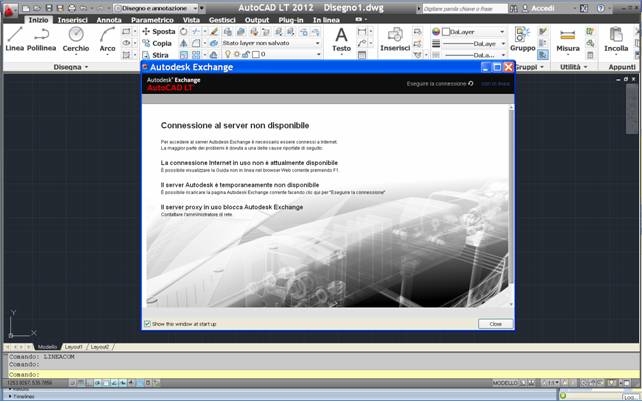 After this step we are faced at the interface of the new version of Autocad, which comes with a background of dark grey and the grid turned on, which now has a grid pattern instead of simple dots as on older versions, and as always can be enabled or disabled through the F7 key.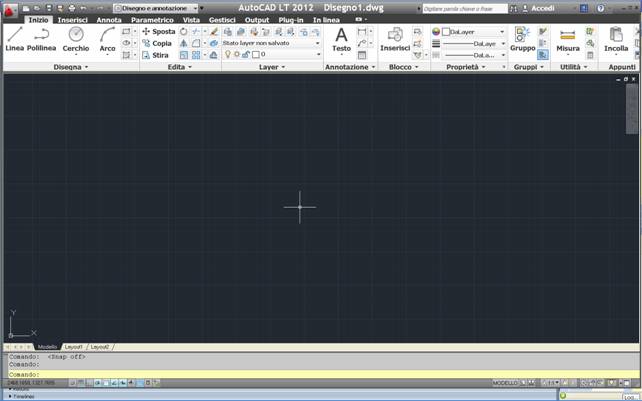 As we see the appearance of the program is very similar to the previous versions (from 2009 onwards) and shows up the great command bar divided into groups or "toolbar" (drawing, editing, layers, etc..) In the typical "style" born with Windows Vista, although with a slight rearrangement than before.
As in previous versions, if we click on the name of their toolbar, they expand showing its additional commands, see the following image:

As before, above toolbar command is a row of items (Home, Insert, Annotate, etc..) corresponding to additional groups of toolbar with their functions.

By clicking on the little button to the right of the names of various groups of toolbar, we can reduce them to a size smaller, or a row of menus, or make them disappear and return to the initial size. In this way we can have more space for the drawing area. See pictures below:
Reduce to group buttons

Reduce group to title

Reduce to menu

In each of these settings, when we go with the mouse over one of the buttons, titles or menu, they will expand showing all of its commands.
______________________________________________
Even with AutoCAD 2012 you can set the interface as the classic Autocad very easily.
Click on the top the menu window "Drawing and annotation" and select "AutoCAD Classic"

The interface of AutoCAD will assume the appearance of the classic work area. At this point we can proceed to customize the toolbar and the program options as we saw at the beginning of the course and to the previous page, Autocad 2010 interface.