Get Latest Jobs Via Email
Adam Smith International Jobs Islamabad
Adam Smith International has offices in three locations in Pakistan: Islamabad, Lahore and Peshawar. We currently have a portfolio of four programmes: the Khyber Pakhtunkhwa Education Sector Programme (KESP); the Punjab Education Sector Programme II (PESP II); Advocacy to Strengthen Demand for Economic Reform (ASDERP); and Small-Scale Policy and Advisory Technical Assistance for Improved Investment Climate for Mineral Sector Development in Pakistan (S-PATA).
PESP II and KESP are the largest education projects in the world funded by the UK Department for International Development (DFID). They are complex projects with high management needs.
We plan to expand our presence in Pakistan through winning new donor-funded projects. Our business development pipeline is strong, with several concrete opportunities in 2016 and beyond.

About the role: Adam Smith International is looking to further strengthen our in-house senior management capacity. The role will provide support across our existing portfolio, and leadership in our expansion into new areas.
Senior managers perform a key role in Adam Smith International's consulting model and play a central part in managing project implementation and financial performance. A senior manager is also expected to deliver advisory and business development opportunities through engaging with our donor and government clients on technical issues, and preparing technical and financial proposals and expressions of interest.
The Post-holder Will Be Expected To Perform The Following Duties

Build strong relationships with our clients and project consultants, and manage relationships effectively.
Provide expert advice, planning and support on our projects, depending on emerging needs. This may include an early focus on our education portfolio but will not be limited to those projects.
Provide a senior layer of quality assurance of technical team outputs (including milestone deliverables and client reports).
Support and provide leadership to the project management unit, and backstop where necessary.
Monitor delivery against work-plans and budgets, investigate any significant deviation, and provide effective and timely course correction.
Building a pool of short-term consultants to be deployed on the programme.
Support our business development through identifying opportunities, forming relationships with clients, consultants and partner organisations, building our understanding of the competitive environment, and leading bid writing and budget preparation.
It is preferred that the position is in Lahore, but a strong candidate would be accepted in Islamabad. Regular travel to the other location will be needed. Occasional travel to Peshawar may also be needed.
Adam Smith International Seeks The Following Skills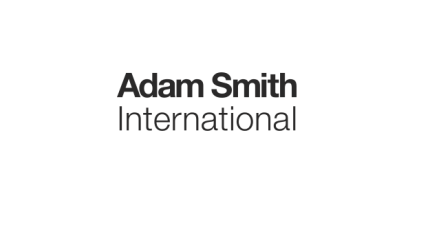 You have outstanding English written and oral communication skills.
Professional level Urdu and other Pakistani languages would be a significant advantage.
You have excellent inter-personal and team-work skills.
You have good numeracy and experience in managing budgets.
You show strong attention to detail.
You have good IT skills including Microsoft Word, Excel and PowerPoint; Microsoft Project and Visio skills would be an advantage.
You are innovative, energetic, positive, and genuinely committed to achieving lasting change in your work.
You are enthusiastic with the willingness to work in our Pakistan offices for a significant period of time.
Required Experience

A post-graduate degree from a top-tier university;
Relevant government or private sector experience in our focus sectors. Experience in client-focused roles, such as consulting, policy advice, strategy development etc;
Experience of working in Pakistan. You bring established relationships with Pakistani stakeholders in government, bureaucracy, and the private, academic, and non-profit sectors.
Experience of managing teams;
Demonstrable experience working in complex and time-pressured contexts.
You should be confident and capable in leading business development activities, with proven ability to identify, develop and win new opportunities, and convert these into new work.
Established relationships with donor organisations and freelance associates would be an advantage.
You have a demonstrable interest in international development and in working in developing countries, and bring some knowledge and expertise in sectors relevant to our current portfolio and business development goals.
You have experience in delivering complex projects to high standard in demanding environments.
You have the ability to build effective relationships with clients from a wide range of professional and cultural backgrounds, and to work effectively in politically sensitive and challenging environments.
We Offer You a Dynamic And Friendly Team Environment And The Opportunity To Work On a Highly Successful Portfolio Of Programmes. We Have a Strong Commitment To Our People And Strive To Live By Our Principles

Take responsibility (Accountability). We are individually and collectively accountable for what we do.
Always find a way (Resourcefulness). We think innovatively to reach a solution.
Promote Quality (Excellence). We maintain and promote professional standards in everything we do.
Commit to the Outcome (Achievement). We take pride in delivering our best to achieve results
We've built a culture to reflect our principles, full of likeminded professionals who are smart, passionate and great at what they do. We offer a highly competitive compensation package and excellent benefits.
Heard Enough? Ready to Apply?
We would love to hear from you. Please submit a CV (no more than 3 pages) and short cover letter http://www.adamsmithinternational.com/join-us/permanent-positions/ Shortlisted applicants only will be contacted. Thank you for your consideration. Apply